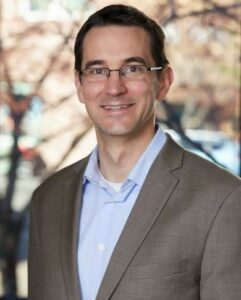 Gunnar Haugen has been hired as the new Senior Tax Manager at Kernutt Stokes' Bend  office. Haugen has experience in tax planning and compliance for private and public  companies, with a particular focus on acquisitions, dispositions, and restructurings of US  companies with international operations and foreign companies with operations and real  estate investments in the US. He works with a number of industries, including  technology, manufacturing, real estate, and life sciences. 
Prior to joining Kernutt Stokes, Haugen who was raised in Bend, Oregon, worked in the  national tax department of Ernst & Young in Chicago, IL, providing tax consulting  services related to cross-border mergers and acquisitions and international operations.  He also spent time at a Chicago law firm where he provided income tax planning related  to real estate investments, as well as time at Moss Adams in Portland, OR, providing tax  compliance and planning services for privately held corporations and partnerships. 
Kernutt Stokes is a full-service accounting and business consulting firm established in  1945 with offices in Eugene, Bend, Corvallis, and Lake Oswego. The firm has 12  partners, 68 CPAs, and 93 total employees, specializing in privately-held and family owned companies in construction, healthcare, manufacturing, transportation, and  professional services. In addition to core accounting services, the firm provides  technology consulting, 401(k) plan administration, business valuation, retirement  planning, business consulting and other services. Kernutt Stokes is a member of AGN  International, an association of independent accounting and advisory businesses. For  more information, visit https://kernuttstokes.com.