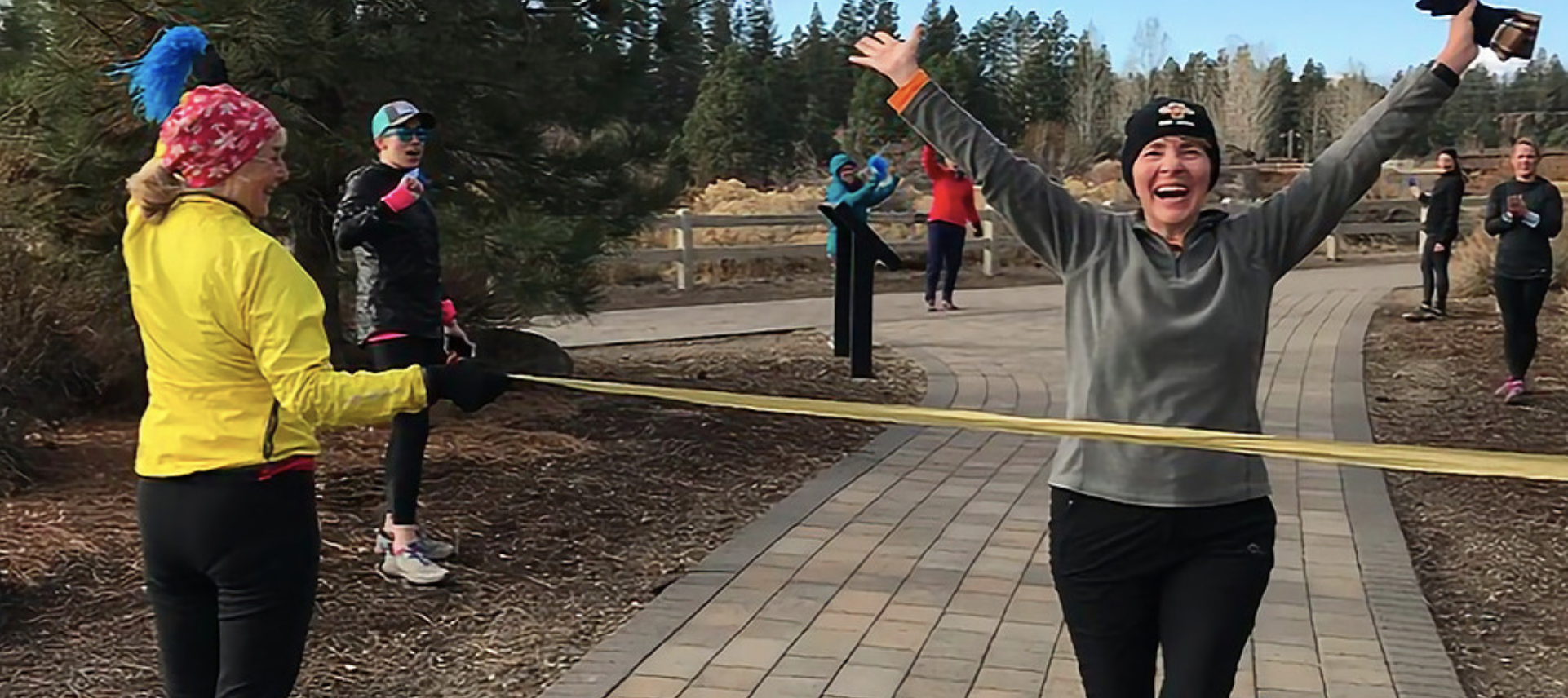 Among the casualties of another covid spring are the robust training groups that FootZone has offered for years to aspiring runners as they prepare for a variety of local spring races, from a first-time 5K to a PR-busting effort on the 26.2 mile Bend Marathon course.
"Although the signs are trending positively, COVID poses challenges, especially when it comes to managing fitness classes, both indoors and out. FootZone wants to do our part to keep our community, staff, and coaches safe," says FootZone owner Brian Lord.
To meet the needs of local beginning runners, FootZone's Training Group Manager Michelle Poirot is stepping into the breach with a fully virtual couch-to-5K training group under the umbrella of her health coaching practice, Ceiling: Unlimited, starting Saturday, April 10, 2021.
"More so than ever before, folks need a welcoming, supportive outlet for physical activity. Running can be done right from your front door, doesn't require much special gear, and is accessible to all ages, body types, and speeds. Participants will benefit from the anxiety-reducing, health-boosting effects of running, without needing to attend a class outside their homes," states Michelle. "One great benefit of being online is that anyone in the Central Oregon community and beyond can join us – no need to drive to Bend on a Saturday morning!"
Participants in the Wings Out 5K Virtual Training Group will meet twice weekly on Zoom for running instruction and motivation to conquer the difficulties of maintaining fitness during the pandemic. Runners will train for a 5K over 8 weeks. Support, accountability, and community will be provided by a private Facebook group and through individualized attention from the coach.
Registration and information about the Wings Out 5K Virtual Training Group can be found at https://www.ceilingunlimitedhealthcoaching.com/event-details/5k-training-group
Questions? Contact Michelle at michelle@ceilingunlimitedhealthcoaching.com or 503-481-0595.
Michelle Poirot is an RRCA-certified running coach and a Duke University-trained health coach. She is the owner of Ceiling: Unlimited Health Coaching. Through FootZone, Michelle has enjoyed coaching beginning runners and walkers to their first 5Ks for 7 years.