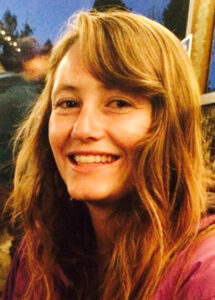 Bre attended Oregon State University Cascades and where she earned her Bachelor's degree in Human Development and Family Science. She worked at the Bethlehem Inn for two years as a case manager for adults and families experiencing homelessness and adults transitioning out of the criminal justice system. Within J Bar J Youth Services, Bre spent the past two years as a case manager, first in Street Outreach at Cascade Youth and Family Center, then moving to at: project, where she worked with victims of human trafficking. Bre brings an array of experience to her new position of Program Manager for at:project.
At: project is the local responder in the national effort, and is funded by the Federal Office on Trafficking in Persons. They respond locally to calls from the National Human Trafficking Hotline and coordinate the Department of Justice's Deschutes County Commercial Sexually Exploited Children (CSEC) Response Team. The team includes representatives from local, state, and federal law enforcement, the District Attorney's office, several Deschutes County agencies and KIDS Center.  This team works together to provide a coordinated effort responding to cases and reports of human trafficking in our area. 
Bre has lived in Central Oregon for the last 11 years. She chose Bend because of her love for the outdoors: skiing, hiking, and whitewater rafting.