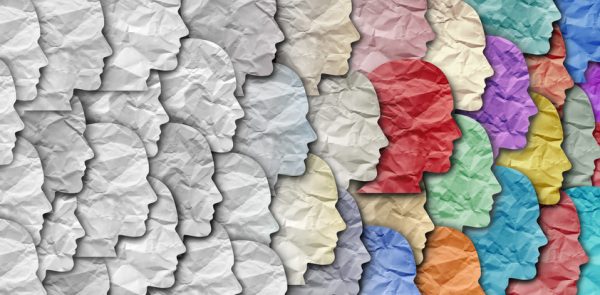 Author: Tammy Greenberg, SVP/Business Development, RAB
It has been well-documented that consumers, now more than ever, care deeply about how brands are addressing social and environmental issues. According to the 2020 Porter Novelli Executive Purpose Study, 89% of business leaders believe companies that lead with purpose have a competitive advantage in today's marketplace. In fact, 85% agree being a purpose-driven company drives profit. The bottom line is that in increasingly competitive markets, in just about every category of business, a brand's contribution to society becomes the decisive point of difference for consumers.
Leading with purpose is not a new concept, but in the current social, medical, economic and political climate, the marketing shift has been ignited and fast-tracked. Throughout 2020, brands across all categories of business have expressed their humanity, by supporting consumers, small businesses and essential workers. These brands are contributing and leading social justice causes and using the power of their voice to publicly express their values and lead by example to inspire change and activate behavior.
Purpose can be defined as the motivation and focus that comes from a brand, business or individual's values and visions. Action puts those values and visions into practice. The key to establishing lifelong and meaningful connections with consumers around purpose is by converting it to action. After all, purpose without action is pointless. Consumers know it and the adage "action speaks louder than words" is demonstrative of that. Without action, purpose is vulnerable to having negative effects.
Broadcast radio is no stranger to leading with purpose.
In exchange for obtaining a valuable license to operate a broadcast radio station that uses public airwaves, radio is required by law to operate in the public interest, convenience and necessity. This is simply the foundation.
Radio stations go well beyond what is required to unite audiences and present content across a wide spectrum of interests, giving consumers choices to consume what they want to hear and from whom they would like to hear it. Listeners in local communities rely on local radio brands for news and information, the music that soothes their souls, the conversation and companionship during both uncertain times and "normal" times.
According to an Accenture study, the opportunity for purpose-driven marketing lies in building more authentic relationships with consumers. This means meaningful relationships that shift the dialogue from "give me what I want" to "support the ideals we believe in." Long-lasting relationships are grounded in a common purpose and built around a collective sense of belonging.
A focus group of consumers representative of varied demographics were asked by Jacobs Media Strategies, in their opinion, "what is radio's job?" the answers ranged from providing security, camaraderie and connection, to providing the information and entertainment when and where they want to access it.
When brand leaders are asked about why radio matters, they say:
"Radio is a friend, colleague, it keeps me company. It is important to my local community, it is a facilitator, it is a driver." Bob Liodice, Chief Executive Officer, ANA
"The personal relationship and the engagement that radio, in particular local radio, has with its daily listeners is authentic and intimate and unlike any other medium." Doug Ray, CEO, Dentsu Media Americas
"Radio establishes one-to-one relationships in your skull like no other media can." Kristy Carruba, Director, Audio Planning & Strategy, Macy's
"Audio is the most important way to tell stories, move people and, therefore, move product." Rishad Tobaccowala, futurist and author of the bestselling "Restoring the Soul of Business: Staying Human in the Age of Data"
"Radio provides a sense of joy through sound." Whitney McChane, Vice President, Marketing Communications, International Dairy Queen
"Local radio is a medium that is entrenched in the communities it serves and the community is strongly connected to their local radio station. I believe that one of the greatest foundations you can have is local radio and local television." Byron Allen, Chairman/CEO of Allen Media Group and the Founder of Entertainment Studios
Radio has always been known as a force for good that unites communities to act.
Consumers tune in to their favorite radio stations because they provide a reflection of who they are and help connect them to a community of shared values. Listeners rely on local radio personalities to entertain, inform and comfort them. They rely on these very real, very local, very relevant voices to share opinions and advice. Specific and niche groups of consumers rely on the change that mass-reaching radio broadcasts inspire in the local communities where they live.
COVID-19 profoundly impacted the way that media was consumed. As each state continued to usher in its own unique set of social-distancing guidelines, local communities banded together to stay updated, informed and actionable. Cox Media Group conducted a study to determine how this new sense of community fueled by micro-level legislation and health care impacted the way people consumed local audio. They learned that a massive 94% of consumers have listened to local radio since the outbreak began, while one-third said they had listened more. Tim Clarke, vice president of audience and content at Cox Media Group, said "listeners depend on our radio brands more than ever for local information, entertainment and companionship during this uncertain time. They are captive and immersed in our content on all platforms and our top personalities continue to deliver."
Local communities leaned into their trusted companions and followed their lead to support healthcare workers, families in need, students, small businesses and the community at large. From PPE distribution events, to virtual learning and graduation events, food drives and advertising grants, radio stations rallied their audiences, united them, helped those that needed it most and protected local economies.
Systemic racism and corresponding social injustices have been brought to the forefront throughout 2020. According to a June 2020 Dentsu Pulse Navigator survey, while the COVID-19 outbreak and ensuing economic crisis remained the top national issues concerning Americans, those concerned about racial equality had doubled in June 2020 since the question was first fielded in May. It exceeded concerns about unemployment and social unrest. 72% of those surveyed agree that brands have a responsibility to drive social change, and 69% agree those that support racial equality can make a real difference. Nationwide surveys reflect overwhelming support for protests in defense of racial equality and a need for vocal community support from local media. NuVoodoo's Media & Protest Weekly Perception surveys among people of all races. The survey indicates 59% of consumers have a positive impression of ads that support Black Lives Matter on the radio.
The marketing and media community is answering its calling like never before to promote the fundamental values of equity, diversity and inclusivity. Radio's reach and engagement among communities of all races is unsurpassed. Every broadcaster takes their responsibility of providing information, conversation, content and support that is reflective of ALL people very seriously. Examples of radio's responsibility in action abound. Examples include:
Following the murder of George Floyd, Beasley Media Group (BMG) Detroit collaborated with local community leaders to host a Solutions, Not Slogans Zoom event, where local radio talent brought together a group of local civic leaders, police and concerned citizens to talk about how to ignite change in the local community. This event was followed by an October event focused on voting in the Motor City. Solutions, Not Slogans events, part of BMG's "Community of Caring" are designed to provide an opportunity for radio listeners to speak directly with city officials to create solutions that motivate people to act.
Salem Media Group takes on systemic racism with a deep focus on the massive injustices in the American prison system and the impact on the vast numbers of minority incarcerated prisoners and their families. Through partnerships with Prison Fellowship and Angel Tree, Salem helps to provide rehabilitation and life skills to minority prisoners and activates its listening audience to raise funds to support families. Over the past three years, listeners have donated over one and a half million dollars enabling Salem's radio stations to send over 7,500 children of prisoners to summer camps.
Making a difference in ALL lives is standard practice and a core mission of every radio station across the US. Supporting the health, education and safety of local communities is job one and is in great part why so many turn to their trusted radio station in times of crisis.
Radio has been known to save lives, feed and clothe families, educate kids, support local businesses, national and local charities and so much more.
One such example is Children's Miracle Network Hospitals (CMNH), a banner organization responsible for raising money for 170 children's hospitals in Canada and the United States. The organization is charged with filling the gap between what their partner hospitals are compensated for by patient care and what they truly need to save lives. The CMNH partnership with the radio industry and their radiothon platform, raised $38MM in 2019 alone. Maureen Carlson, chief program and marketing officer for CMNH stated in an RAB-hosted Open for Business with Purpose webinar, "Our partnerships with radio are very important to us, not only the reach of radio, but the ability to tell beautiful stories. Every dollar that is raised through our radiothons remain local, and it is very important to us to have partners, especially in media, that understand how to have local conversations, how to tell local stories and saturating a local market."
Brands That Put Their Purpose in Action with Radio will Drive Business and Positive Change Forward
Shoppers are increasingly using their purchasing power as a way to support businesses with shared values. With more choices than ever before, consumers seek to align their purchase decisions with companies that exercise shared beliefs. 46% of surveyed US shoppers agreed that "I make a deliberate effort to shop at businesses that align with my values," and 66% of US consumers who plan to shop during the 2020 holiday season said they will shop more at local small businesses, according to a Google-commissioned Ipsos COVID-19 tracker.
Shared values matter and taking action to drive those values forward happen locally, at home and in the consumer's line of vision. Marketers are recognizing that and are driving change and making a difference with the help of radio.
P&G, the world's largest advertiser, has doubled down on the power of radio to put their purpose in action to drive change by supporting Black-owned broadcasters and with their "Take on Race" initiative.
Unilever turned to radio to support their United for America program that provides community-based support and food-based relief for those hit hardest by the COVID-19 pandemic and subsequent economic effects.
CVS Health, a company that leads with empathy, does more in local radio than national because they can see specifically where they are relevant and not relevant and include messaging based on store formats and local consumer needs.
Neighborhood Housing Services (NHS) in Los Angeles leans on radio to help drive awareness and provide critical advice to improve the quality of life for families in need and strengthen neighborhoods. Through their work, NHS has placed nearly five million families on the road to home ownership, employed over 238 neighborhood youth and reinvested nearly six billion dollars back into Los Angeles County's most underserved neighborhoods. Their partnership with Black-owned broadcaster KJLH in Los Angeles has continuously played a major role in that success.
Frauenshuh Commercial Real Estate turned to Salem Media Group-Twin Cities to help feed a community that the brand deeply serves. Several local brand partners turned to Neuhoff Media Group in Decatur, Illinois, to help raise over $600,00 in 12 hours to donate over three million pounds of food to at-risk communities.
Now is the Time to Put Purpose in Action with Radio
Every action a brand takes reflects its purpose and its beliefs. While addressing a confab of nearly 6,000 brand marketers, marketing solutions partners and media professionals at the ANA Masters of Marketing conference, Marc Pritchard, chief brand officer for P&G, stressed "our jobs are to step up for a force for good and a force for growth." His key message to his fellow marketers is "step up."
Now is the time to use radio's megaphone to deeply reach into local communities and demonstrate to loyal listeners across all demographics and cultures that the brand has their backs.
As we usher in 2021, radio will continue to fulfill the responsibility it has to its listeners and the communities it serves. Radio will also continue to fulfill its responsibility to its marketing partners to provide the targeted, trusted media environment to reach and engage consumers with the power of the brands' purpose and the power of the brands' actions.