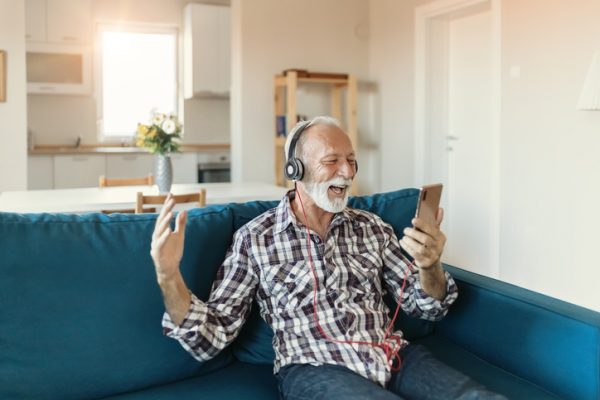 Author: Annette Malave, SVP/Insights, RAB
Have you ever heard of Sutton's Law? It's based on the principle that when diagnosing something, you should first consider the most obvious. It is based on bank robber "Slick" Willie Sutton's response to a reporter's question: "Why do you rob banks?" His response? "Because that's where the money is!" This same response could be applied to the question; "Why boomers?"
According to Deloitte, boomers will be the wealthiest generation in America through 2030. As of 2019, boomers were among the most affluent households, yet this group is not highly targeted. In fact, only 10% of marketing budgets is set aside to boomers, despite them outspending every other generation by $400B annually.
Born between 1946 -1964, they don't easily fit into a traditional ad-buying demo, so for the purposes of this analysis, let's look at one segment – 55-64.
Radio reaches 91% of these adults weekly. When they tune in, they listen for 15.4 hours every week – greater than the adults' average of 12.8. They are an engaged audience. When it comes to radio listeners in this age group, they are more likely to:
Spend $1,000-$2,000 in home improvements (32% more likely)
Spend $7,500 or more on remodeling (54%)
Spend $120-$149 every week on groceries (22%)
Purchase or lease a $40K-$50K vehicle (26%)
Own a vacation home, farm or investment property (46%)
Despite the pandemic, boomers are still financially stable. Based on a Gfk-MRI survey (August), 59% believe they are in the same shape financially as they were a year ago despite the pandemic. Advertisers should take note to continue to target this group as they are brand loyalists. Based on this same survey, 77% plan on returning to their favorite brands.
These radio listeners are also ready to go once the pandemic is over. When it comes to purchases, they are ready to return to physical brick-and-mortar locations:
32% more likely to purchase shoes
30% to purchase clothing
23% to purchase groceries
16% to purchase home improvement supplies
15% to purchase furniture
When it comes to boomers, "Slick" Willie Sutton would say the same thing to advertisers as he did to a reporter about why he robbed banks. The key is here is to just simply target them. With reach and high tune-in time, radio is the medium to do just that. It's obvious. It's Sutton's Law.